9 Films for International Day Against Homophobia, Biophobia and Transphobia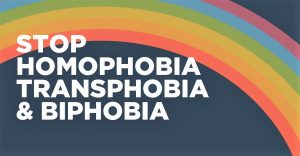 On May 17 we celebrate International Day Against Homophobia, Transphobia, and Biphobia. Here are 9 films and TV shows to watch that shine a spotlight on the LGBTQ+ community, its challenges, and achievements. From dramas to comedies, we truly appreciate every story and its significance. Click the image for trailers. Happy IDAHOT day!
Shoutout goes to Bushwick Film Festival for bringing this collab article to you.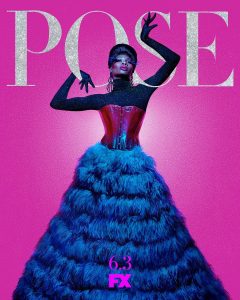 The category is…jaw dropping, heart warming, get out of your seat and start snapping at the TV goodness. You might start voguing down your halls after watching this pivotal show set in 1987, following the ball culture, like the iconic film Paris Is Burning (Livingston, 1990). The show juxtaposes the lively underground with upper class white executives, who work for Trump.  
The show features 5 trans people of color – setting a record in TV history as the first show ever to feature these radiant performers. Showrunner, Ryan Murphy decided to donate his earnings to not-for-profit organizations in the LGBT community (intersex, trans and gender non-conforming) after hearing lived experiences while researching for the show. Season two premieres this June. This show is about connection, respect and love in your adopted community and ultimately being your true self.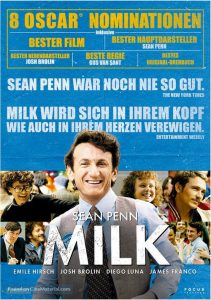 A biopic about LGBT rights politician Harvey Milk's rise to office. This film gives us a look at his leadership of hope, courage and bravery as the first elected openly gay California politician in 1978. Sean Penn wins an Oscar for Best Actor in this role.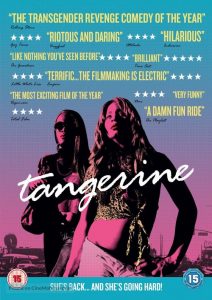 What do you do when you get out of jail and your bestie tells you that your cheating pimp boyfriend has a new cis-girlfriend? This comedy drama follows transgender sex worker, Sin-Dee's search to find this woman in question and the many confrontations on her journey to redemption. Underneath that plot is a story truly about two best friends, Sin-Dee and Alexandra, both trans women who are strong, vivacious and have each other's back. Alexandra even skipped her own phone bill to pay for Sin-Dee's rent while she was in jail, that is a real friend! Seeing these trans characters as multi faceted, not just two dimensional stereotypes, was refreshing at its time. The film was shot with three iPhone 5S smartphones. This was before films and technology advanced as it has today. This was really a standout film at its time. In fact, one of the iPhones used has now been donated to the Academy of Motion Pictures. Locked in history.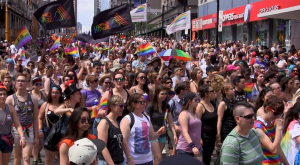 The anticipated Inside Out Film Festival (May 23- June 2)l in Toronto celebrates the vibrant LGBT community. In this year's festival, a documentary about the Dyke March, a staple during Pride Week, will have its World Premiere. Director, Almerinda Travassos, takes you on a journey from the past marches from 1981, 1991, 1996 and 2016 and shows you how these marches have made an impact in the political and cultural arena in Toronto. Thus asking the big question of what has been accomplished from these marches and what is next?
You may recall this title as we featured it as a must see at this year's Tribeca Film Festival. Rodrigues features 300 singers on tour in the deep south. Frankly, sounds like a logistic nightmare but I digress. The choir travels to states like North Carolina, Alabama and Tennessee to a series of church performances where they encounter anti-LGBT laws and homophobia. A really powerful example of how sharing stories can change lives of others and the storytellers themselves. This film will have it's Canadian Premiere at Toronto's LGBT Film Festival, Inside Out.