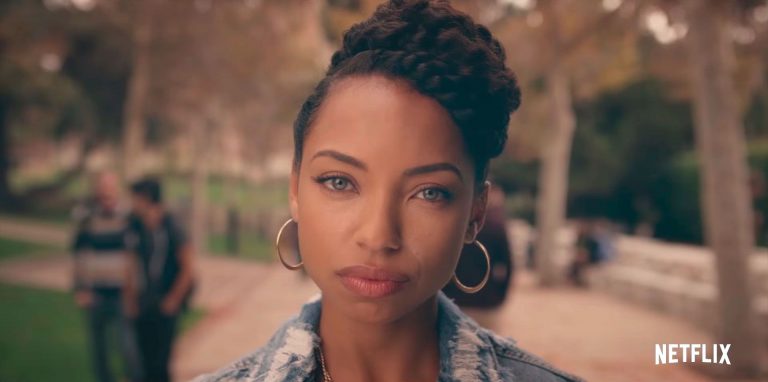 School's out and so are our secrets. We can't hold back who we are, who we want to be, or who we love. It's time to be honest and to express ourselves. Structured education can wait another two months, but life lessons are always available to learn.
Shoutout goes to Bushwick Film Festival for bringing this collab article to you.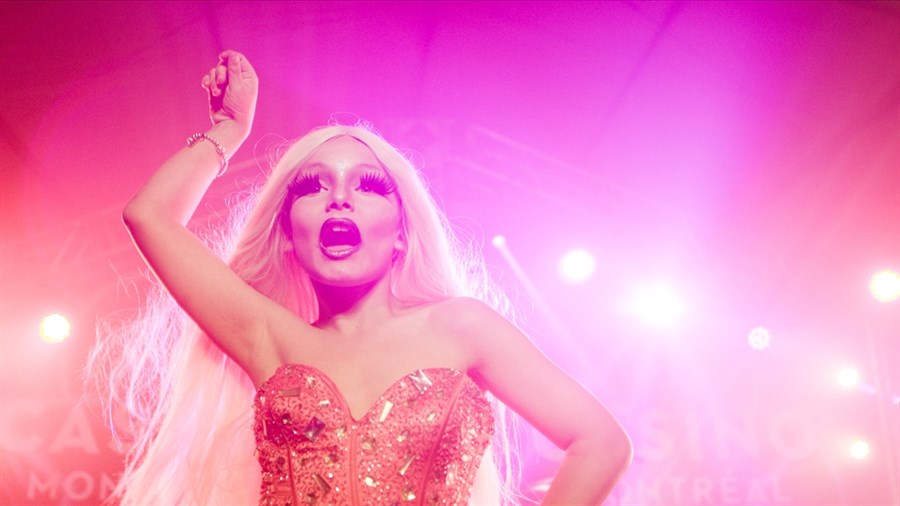 We've seen drag films before, but we've never seen them from the perspective of preteens. This progressive documentary film shines the spotlight on four adolescents: Stephan, Jason, Bracken, and Nemis. Each of them is traveling on an individual journey to self-expression when their paths eventually intersect, and they all meet for the first time at Montreal's Pride Festival.
These drag minis go about their daily lives in solitude, with no other kids at school or in their communities to connect with, because no one else around is quite like them. But when they arrive at the Montreal Pride Festival, they find themselves surrounded by like-minded people outside of their hometowns. This pride event brings them together for a group performance, ultimately giving them the hope of finding others who understand their personal experiences.
This film shows how lonely and isolating it can be for someone who is seen as an outsider. But when we courageously continue to be ourselves and get out of our schoolyards, it is possible to find others who we can relate to.
Drag Kids was written and directed by Megan Wennberg and had its world premiere at this year's Hot Docs Canadian International Documentary Film Festival.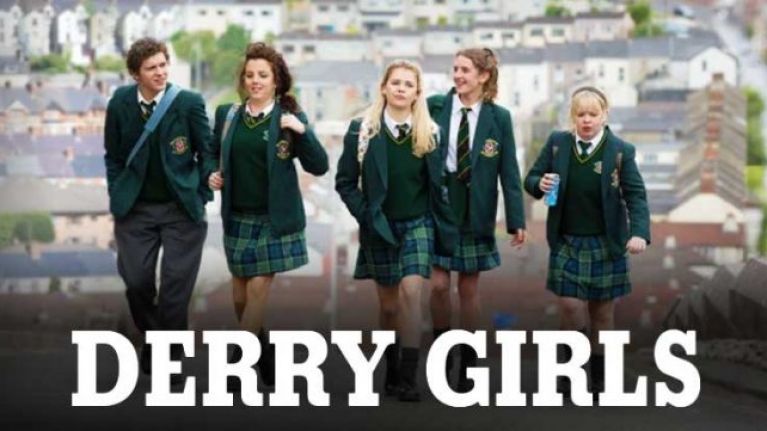 The juxtaposition between a restrained community and the ultra-attitude from four teenage girls exemplifies this comedy, set in the 90s in Northern Ireland. Four teenage girls – Erin, Orla, Claire, and Michelle – all go to a Catholic girls' high school. Then there's Michelle's male heterosexual cousin, James, who also attends the same school. You can imagine how difficult it is for James to find a private bathroom on his first day.
These foul-mouthed, Catholic, kilt-wearing teens are on the hunt to find their independence and identity together, as Claire says, "…trying to be an individual on your own is just too embarrassing." Even living in a town surrounded by armored police checkpoints does not phase these outspoken teenage girls.
This very comedic British show is created and written by Lisa McGee. Derry Girls won awards for Best Comedy and Best Writer in a Comedy or Soap at the Irish Film & Television Awards. To date, it is noted as the most-watched series in Northern Ireland and was picked up by Netflix due to its popularity.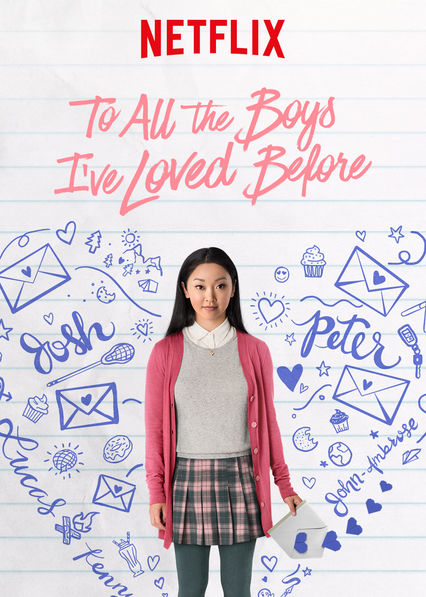 To All The Boys I've Loved Before
Everything is peachy when your secret letters to your crushes are kept in a box, hidden away in your closet where no one can find them – until they get sent out. Half-Korean/half-Caucasian teen Lara Jean Covey is a high school junior who has to courageously face her crushes (the titular boys she has loved before) and allow herself to release fears and insecurities that hold her back from her self-expression. It's a lesson we can all learn at any age.
This film also shows us how women and family can come together to support one another. And for me, as always, it is refreshing to see an Asian female protagonist represented on screen.

This film was directed by Susan Johnson, based on the original novel written by Jenny Han. It stars Vietnamese-born actress Lana Condor, made famous as Jubilee in X-Men: Apocalypse (Singer, 2016). This Netflix film was the hot teen romance film of 2018.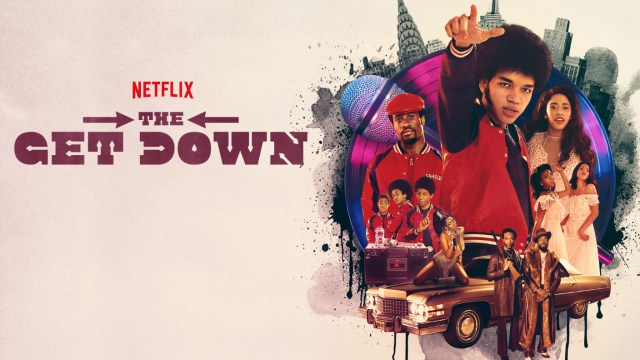 Graffiti-filled red brick walls line the streets while siren calls fill the air. There is anxious energy flowing through a heart full of dreams and legs ready to run away at any moment. The train from the Bronx leads to Manhattan, sliding through each episode; an escape to stardom is right at the fingertips.
This story is set in the late 70s, at a time when the popularity of disco is transferring to hip-hop. The tone of the series combines that of an immigrant tale such as in West Side Story (Robbins and Wise, 1961) with the hip-hop grind akin to Straight Outta Compton (Gray, 2015).
Narrated by Nas, this two-part series on Netflix is visually stunning and full of poetry. Creator Baz Lurhuman's auteur style is evident throughout. Justice Smith plays Ezekiel, aka "Books," who stuns the small screen with his talent. You may recognize him from Jurassic World: Fallen Kingdom (Bayona, 2018) and most recently in Pokémon Detective Pikachu (Letterman, 2019).
The struggle on the street is not without internal angst also, as seen in Jaden Smith's character, Dizzie, who falls in love with another male street artist. Summer is out for these students, but the school of life is always in session.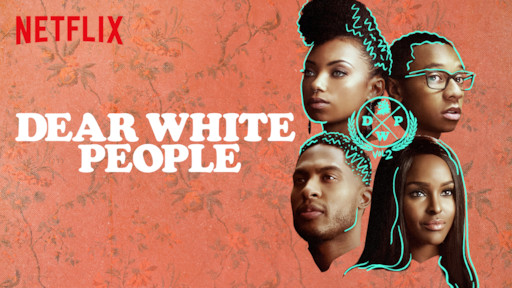 Many teenagers might think that life after high school means freedom from any identity or social issues, but that is sadly not the case. In this thought-provoking series, African-American female protagonist Samantha White hosts her own radio show, where she focuses on the racial tensions on her college campus. She addresses her white audience, highlighting the difficulties of the African-American experience for them.
The show follows a group of African-American students who, in addition to their studies, have to deal with the trials of white vs. black tensions, representation on campus, defining one's "blackness" by the shade of their skin, and issues with campus police and racial profiling.

This Netflix show was first released as a feature film in 2014 by the same director, Justin Simien. Some of the original cast from the film are also featured in the series version. And the show has now been confirmed for a third season!