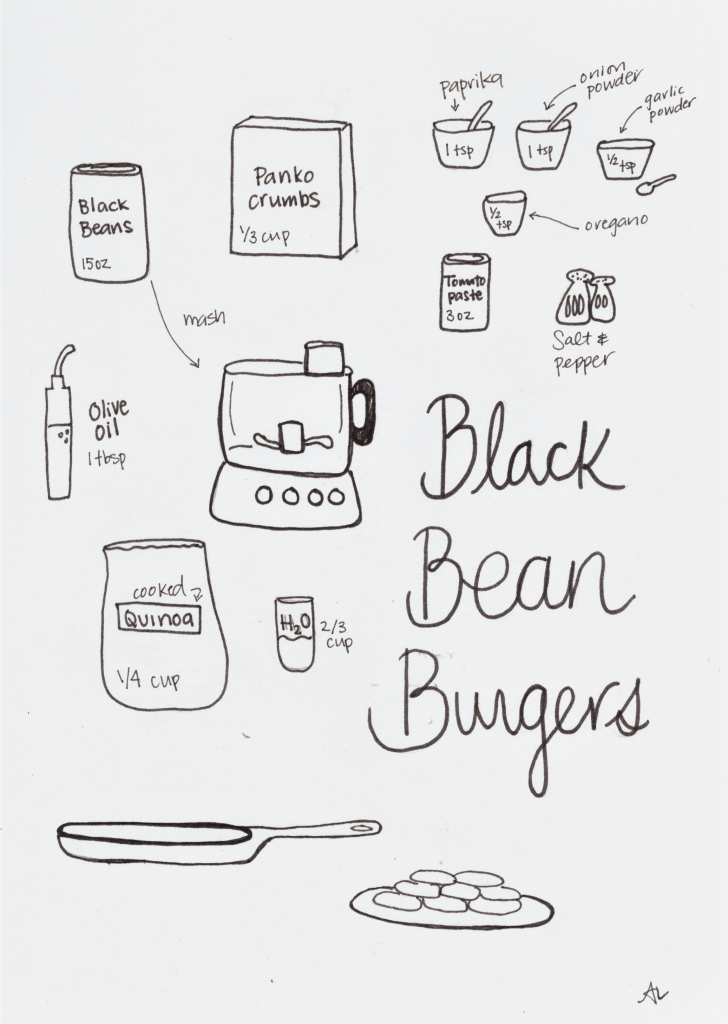 This recipe is ideal if you have a food processor.
This may look like a lot, but it is mostly ingredients in the food processor.
Like all of my recipes, if you like to create your own rules and follow the basic guidelines, you're in the right place.
I first like prepare the black beans by soaking dried beans overnight then boiling them but you can also use a can.
For the quinoa, I cook them first beforehand.
Instructions:
Pulse the cooked black beans in the processor until most of it is chopped up.
Add the panko crumbs, tomato paste and quinoa. Pulse so it blends together.
Add the paprika, onion powder, garlic powder, oregano, salt and pepper and water.  Until it clumps or looks like it will.
Ball the mixture with your hands and flatten into burger patties.
Add oil to a pan. Pan fry them.
YUMMY TIME!
Let me know what you think of this recipe.