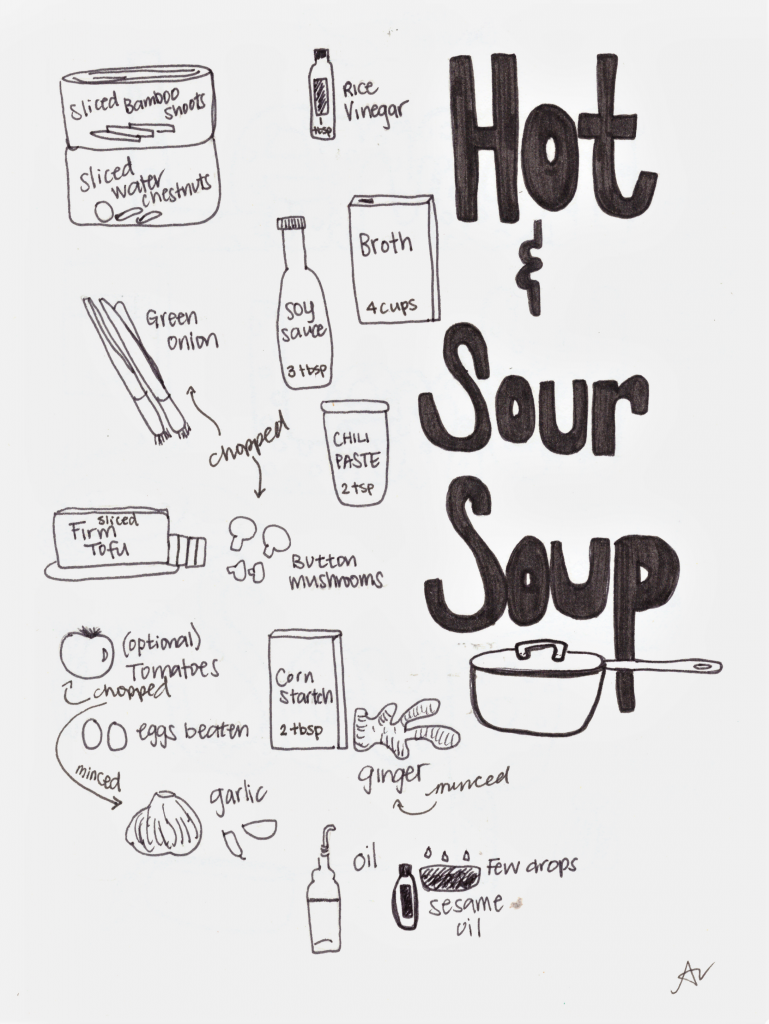 Here is one of my go-to soups.
This may look like a lot, but the basic actions of creating a soup, still follow. Like all of my recipes, if you like to create your own rules and follow the basic guidelines, you're in the right place.
Instructions:
Mince garlic and ginger, slice firm tofu, tomatoes, take out the amount of bamboo shoots and water chestnuts out of the can.
Chop green onions (to top the soup)
Set all aside.
Heat the pot with oil. Put in the garlic and ginger to simmer golden brown. Place the tofu until cooked a little. Add the bamboo shoots and water chestnuts.
Add the broth.
Add about a tablespoon of rice vinger, three tablespoons of soy sauce, two teaspoons of chili paste or however spicy you may like it.
When it boils, add the tomatoes.
On the side, whisk a tablespoon of corn starch with a bit of the broth (I take it from the pot) or water. Mix well and when the soup is boiling, add it. Stir. You will see the soup will thicken.
Beat eggs in a bowl and with the soup still boiling, add a little in different parts of the soup. This is also how you make the egg drop soup-style.
Add a couple of drops of sesame oil. Serve in bowl and top with green onions.
YUMMY TIME!
Let me know what you think of this recipe.
Hot and Sour Soup! Always good for easy meals and days you just want to have a warm, hearty soup.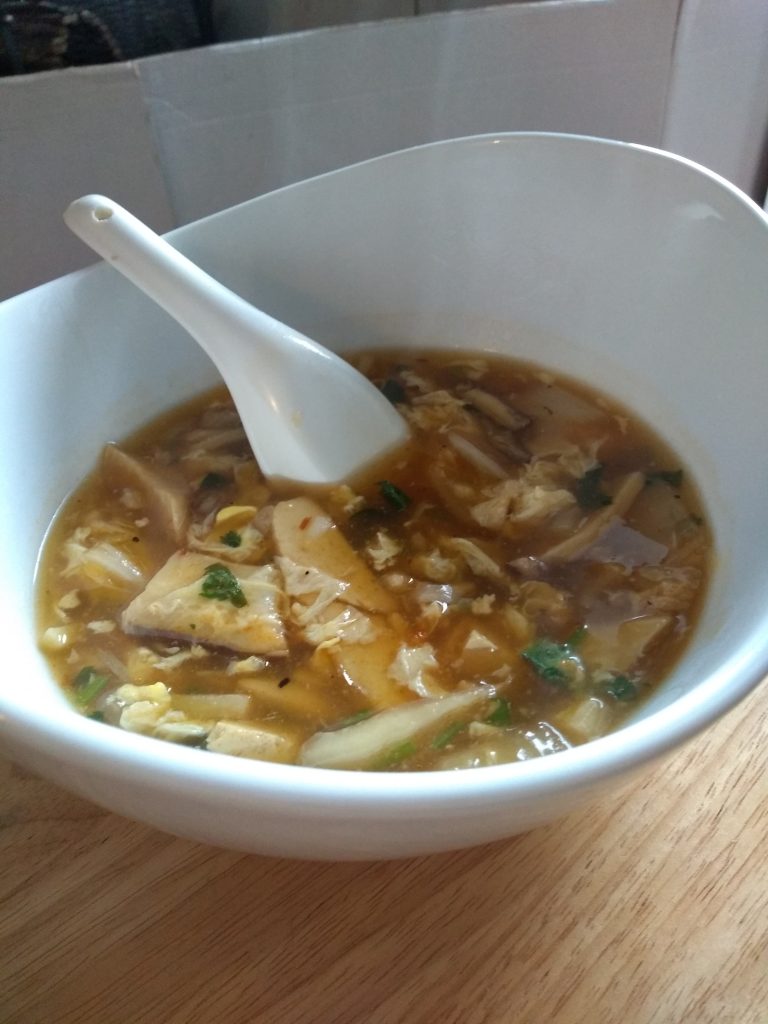 Hot and sour soup with ramen noodles. I recommend udon noodles, but that is my personal preference.