Why Do I need an Active Listener for my next event?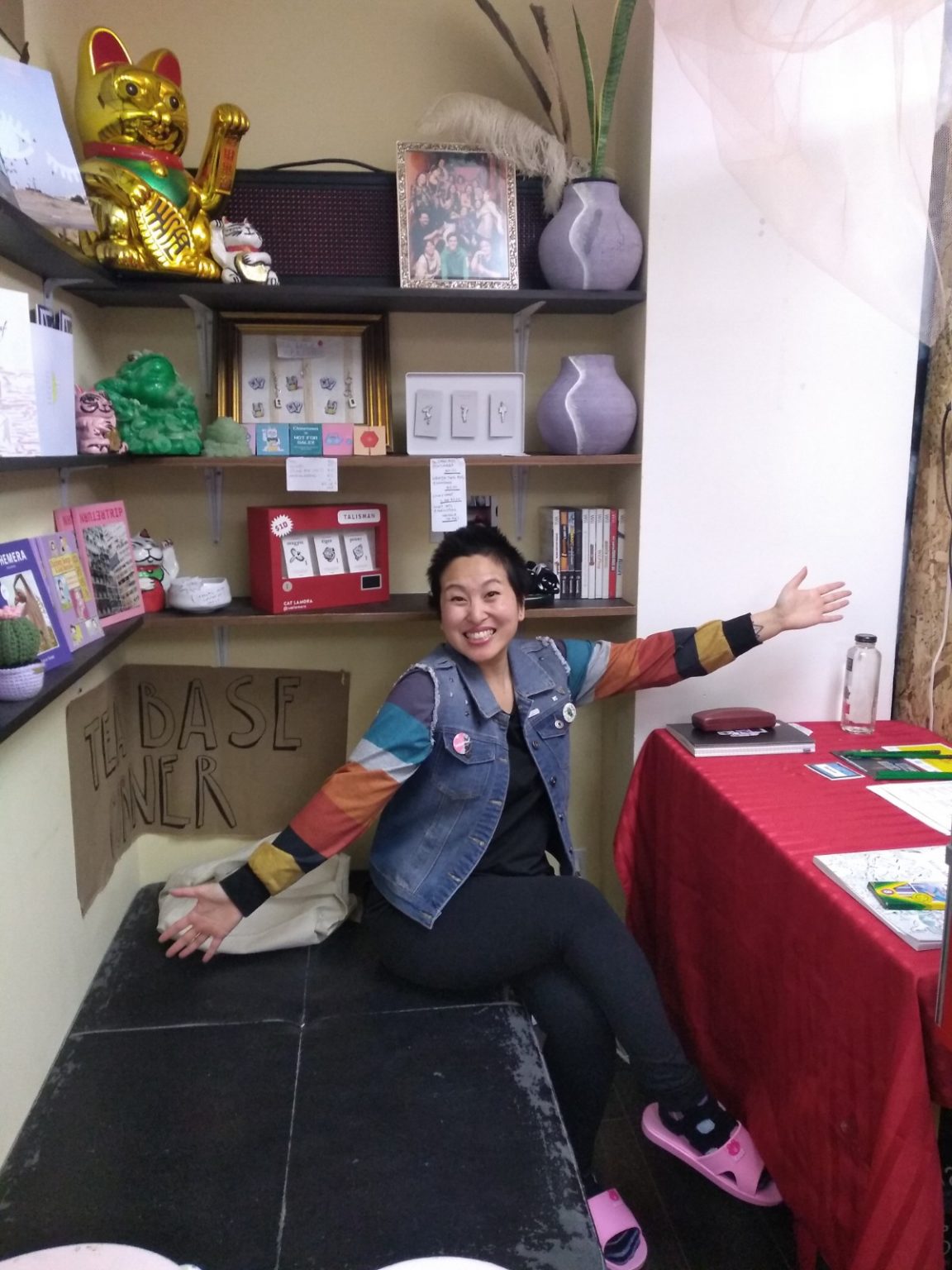 Proudly showing my Active Listener station at Wah Wah Reading Group in 2020 at Tea Base in Toronto.
What is an active Listener and why is it important to have one at my event?
An Active Listener is someone who acts as a peer support during an event. They are the person that creates a welcoming space for someone who wants to:
speak to someone if they feel triggered by something that was said or seen.
It can be a nice service for participants if they just need to step away to talk to someone as opposed to sitting with these difficult feelings alone.
talk to a compassionate, empathetic, trauma informed individual to listen. 
separate from the event to reground and regroup before leaving the event or continuing with it.
This individual can be a support to the event planner or instructor if they are busy with the rest of the group. The Active Listener can take the time to listen to them. 
What do I provide for an In-Person events?
The materials I typically bring are mental health resources, tangible items for grounding, and colouring books and pencil crayons. 
How does this work for online events?
For online events, there are two options.
I attend the full event and when needed, the participant can private message me to go into a breakout room if there is a host to support this.
Participants are given a separate meeting ID and password to speak to me. 
In both cases, I am introduced in the beginning so people know to expect me and what I can do for them if needed. 
Every event is different and this is just one way it could work. Together, can we think of more ways to support participants ?
My Intention at every Event
My ultimate goal is to create connections with people and for them to leave feeling heard, supported and safe. I've been an Active Listener for film screenings, discussions groups, workshops and performances. 
The role of the Active Listener is very new and not something everyone knows about. However, in all the events I've been doing this, I always hear how appreciated folks are to have this service provided by event planners.  
If you have any questions or want to talk further please contact me HERE.