Courage Map, 2019, ink on paper, 8.5×11
Amanda Lederle (they/them) is a Toronto-based artist and facilitator.  Amanda has always been interested in life as a journey. Amanda has created emotional maps to explore the intangible feelings one experiences and illustrated residences to celebrate the places we call home. Amanda's experiences illuminated the need for creative expression and founded CreateBeing, a company that focuses creativity and mental health. Amanda has always been interested in storytelling and received their Bachelor of Arts in Film Studies. You may see Amanda at events as an Active Listener, supporting others as an Accountability Coach and serving on a research committee at the Centre for Addiction and Mental Health (CAMH).
They focus on development, identity and connection with the self and others. Their lived experience as a nonbinary, queer, person of colour with mental disabilities has created a connection within their artistic practice. Through their art, Amanda is able to discuss the experience and raise concepts of emotional issues like anxiety, recovery and what one experiences through courage and resilience. Their works create a dialogue around self and community care, gender and expressions of the body while making space for the representation of queer, neurodiverse and people of colour within arts and culture.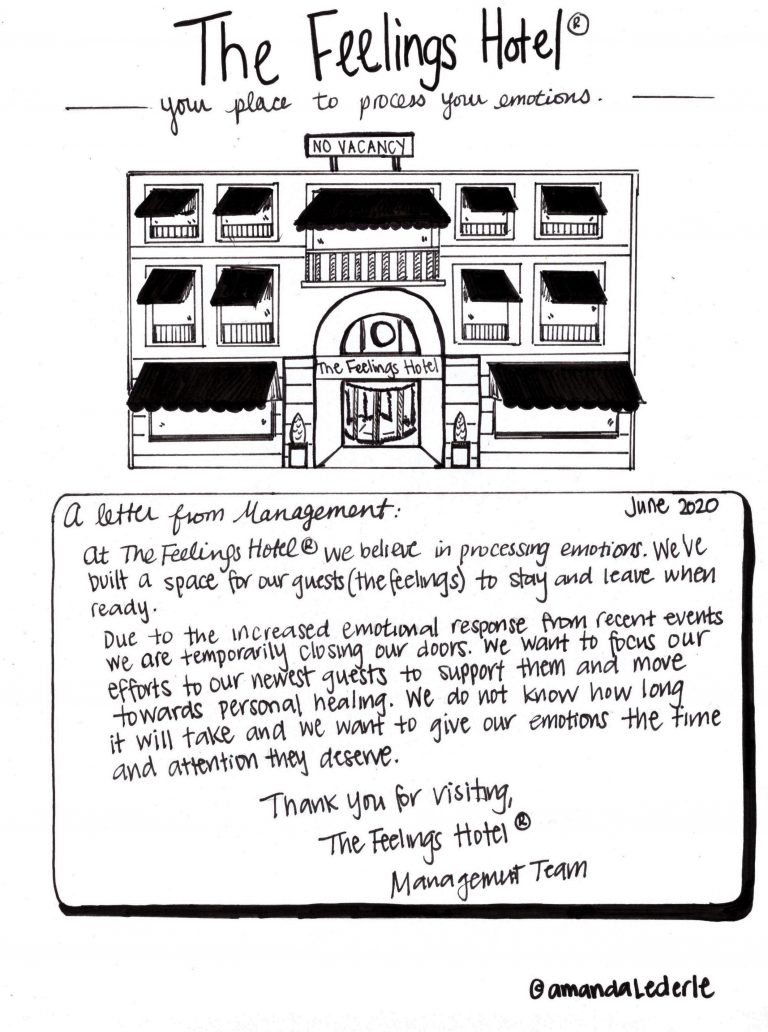 The Feelings Hotel, 2020, ink on paper, 8.5×11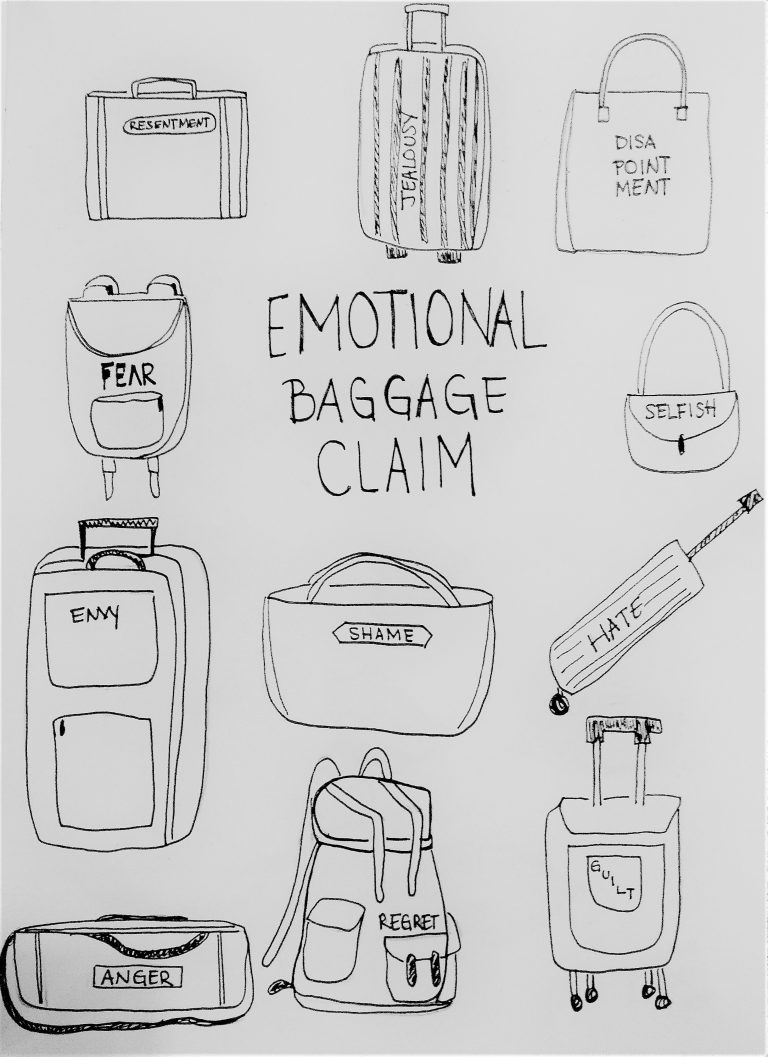 Emotional Baggage Claim, 2019, ink on paper, 7.5 x 10
234 Beverley, 2020, ink on paper, 8.5×11
Townhouse 2, 2019, ink on paper, 8.5×11