"Moving Along The Journey"
CAMH: Therapeutic Neighbourhood Community Fence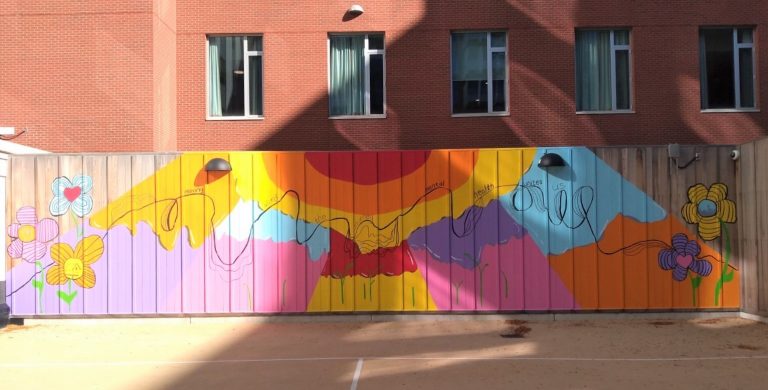 Inspire, Include, Impact and Hope were the focus of this piece.
In collaboration with the Therapeutic Neighbourhood, a concept workshop was created to include ideas and concepts for the fence.
During production, with the help of patients and clinicians from 8 units, this piece acknowledges that everyone's mental health journey is different, always developing and that we are united in our mental health, regardless of our differences. 
The text on the left have of the fence reads, "Moving along the journey." On the right side it reads, "mental health units us."
The mural was unveiled in October 2022 at the Queen and Ossington CAMH campus in Toronto. It is 9ft by 42 ft.