Accessible Art and Placement Partnership with STEPS-Cabbagetown BIA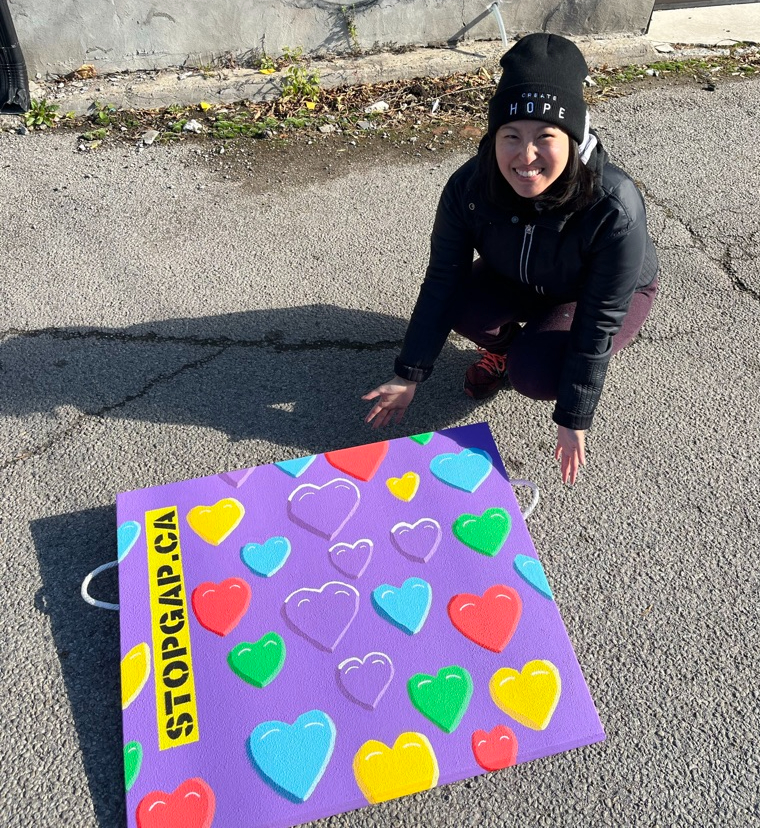 In this design, coloured and uncoloured hearts of many sizes fill the space. Each heart represents the individuals in the larger community of people with disabilities – the ones that can be seen and the ones that can't.  
While this ramp is a universal design that can benefit everyone like people with strollers etc., the painted design underneath is a reminder of the emotional support and acknowledgment needed for all disabilities. These emotional supports also include accommodations, listening, creating strategies and compassion to make space for various ways to engage in life.